Gigi Lavande - Instructor
Never shy under the spotlights, Gigi has been a petite powerhouse of a dancer since they first began hitting the stage at the age of 5. A life long lover of jazz dance, musicals and old Hollywood starlets, Gigi found burlesque through the dance world – and has been excited to explore this sparkly world since being first introduced to the Vancouver burlesque community in 2017.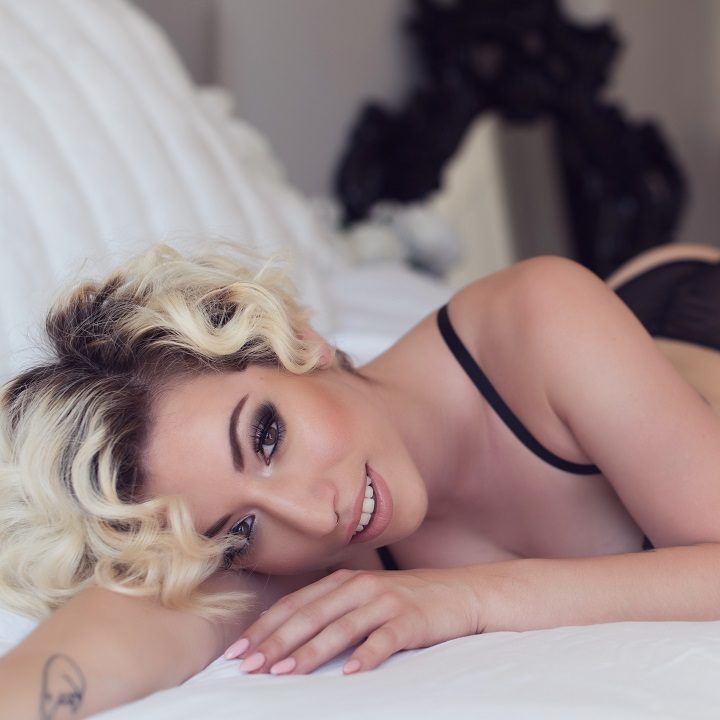 Gigi has worked as a soloist and ensemble performer locally with The Crystalline Cabaret, La Maison Lust, Luminesque Dance, House of La Douche, April O'Peel, Cameo Disco and has had the pleasure of performing and teaching in Canada, the US, Mexico and Ireland. Get ready for some Big Femme Energy – Gigi's known to dazzle audiences with moves that bear a signature precision and a heart stopping stare.
Gigi's classes promise an expertise level instruction in heels dance that will elevate beginner to advanced performers alike – focus on technique, characterization and fierce choreography in their heels classes at the VBC!