Cherry OnTop - Director/Instructor
Cherry OnTop is the VBC's Headmistress aka Directress and proud stage-mom to many of Vancouver's coolest performers. She has been performing as a burlesque artist in Vancouver since 2003 and is one of the founders of the Vancouver International Burlesque Festival and Sweet Soul Burlesque, the infamous West Coast troupe.
Cherry has been featured performing on Showtime's "The L Word", she has graced the cover of Vancouver's Georgia Straight entertainment magazine and has been chosen through the years to compete at the Burlesque Hall of Fame in Las Vegas for "Best Debut", "Best Duo" with Lola Frost and most recently for their "Queen of Burlesque" category.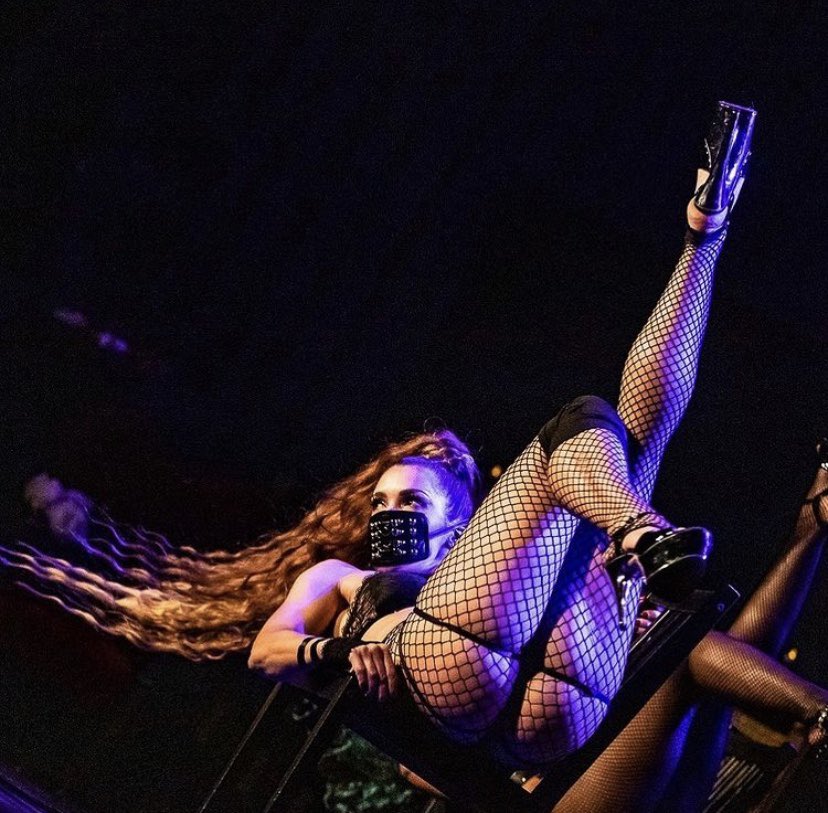 Aside from the VBC, Cherry's passion project is La Maison LUST – a large scale production and performance company that creates dreamy and sensual shows featuring burlesque & variety acts, sure to tantalize you from your head to your toes. Her love of dance and music also translates into DJing – you can catch Cherry at The Keefer Yard on Sunday nights for The Honey Pot, a weekly dose of smooth RnB, Hip Hop and more.