Ariel Helvetica - Asst. Director/Instructor
Ariel Helvetica has been stamping her unique font all over the Vancouver Burlesque scene since her October 2011 solo debut. A born and raised dancer, Ariel spent 5 years abroad, wowing audiences in France as a professional Can-Can/Showgirl, and then criss-crossing the globe and criss-crossing her long legs as a professional high-kicker on cruise ships, visiting 45 countries along the way.
Growing up and training to be a "serious" dancer, Ms. Helvetica's natural talent and drive took her far into the realm of traditional dance and ballet. But her love of performing, musicals, show tunes and, above all else, dancing to the beat of her own drum, hinted she would eventually leave those constricting toe shoes behind for bigger – and higher – kicks.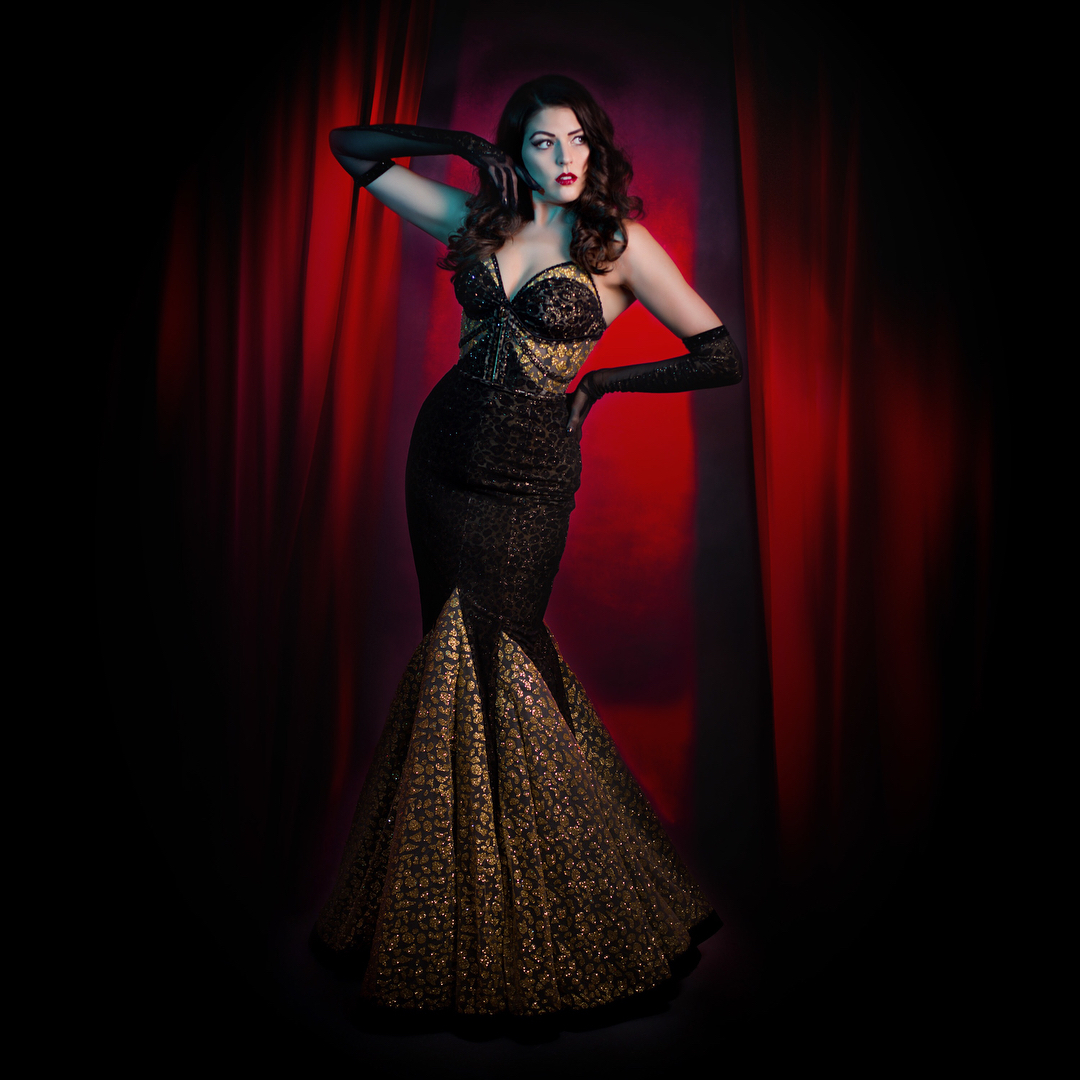 Sure enough, Ariel's raw sense of creativity and passion soon pulled her towards the hot red lights of burlesque, where she finally gave in to temptation, biting the apple of this delightful art form.
Ariel has shimmied and twirled her way around the globe, having performed at some of the top burlesque shows in Europe, Canada and the U.S.A. With many notable performances under her G-String, her most recent performance highlight was strip-teasing for her peers and fans at the Burlesque Hall of Fame in the Best Debut category. While touring, Ariel has had the pleasure of teaching hundreds of students her style of burlesque and brings her expertise back to her home studio, the Vancouver Burlesque Centre.